Enjoy our Fall Box filled with goodies!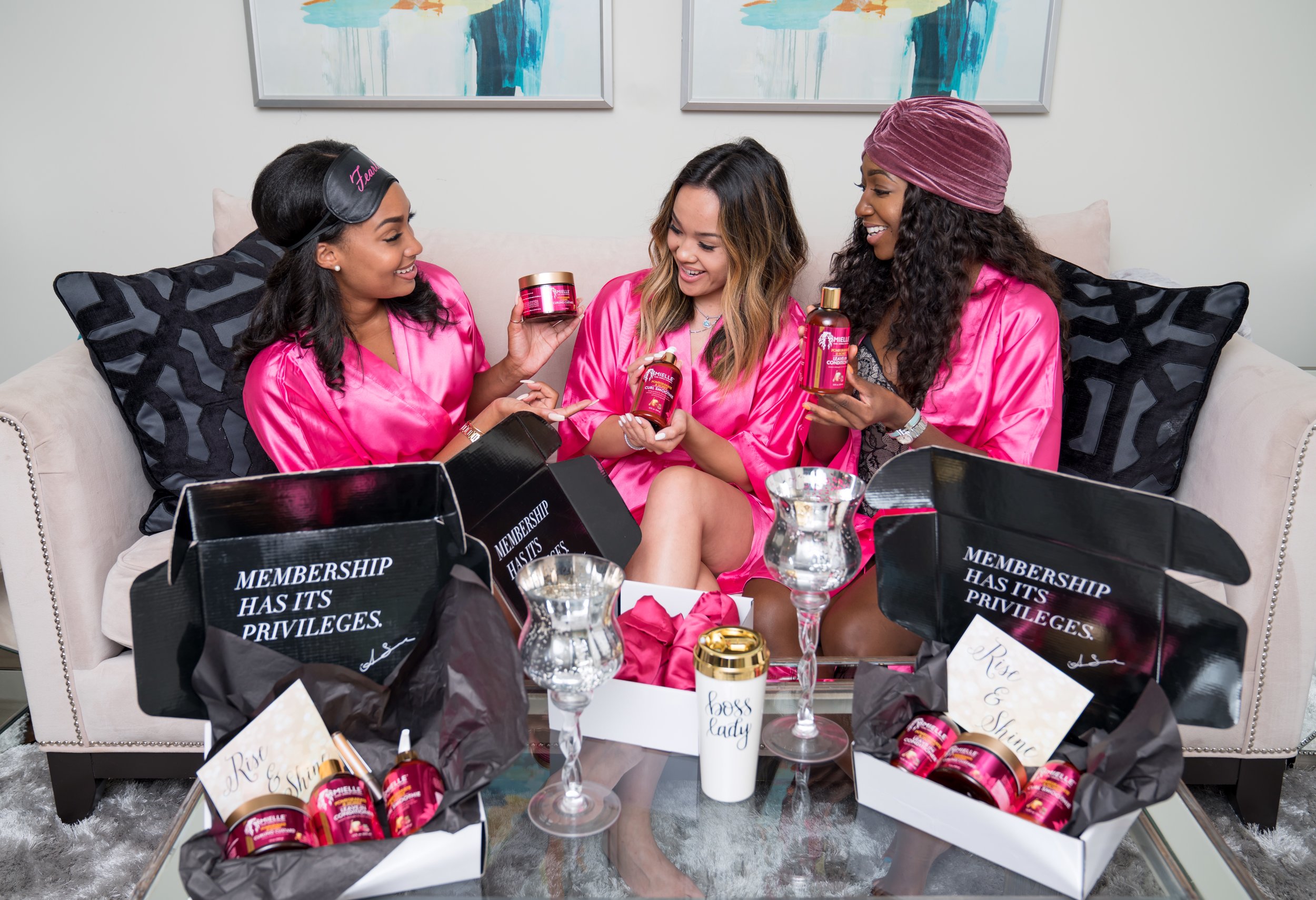 Let us style your life with fabulosity!
Every quarter of the year we deliver to you a collection of lifestyle products.
Products are carefully hand picked and we package them for you in one stylish box.
It's the best way to find all your new faves, be a trendsetter, and stay uplifted!
It's more than just a box, it's an experience! Join us, membership has it's privileges!
Members win amazing surprise giveaways and are the first try top brand
products exclusively through the fearless box.
GOTTA HAVE IT?
Every 3 months, our members will receive a seasonal box filled with hot items handpicked by our Fearless team!
RECIEve IT
With a Fearless membership, every quarter you'll get a box right to your door full of the DOPEST new products for only $59 four times a year + free shipping.
ENJOY IT!
Get your hands on luxurious fashion, glam and beauty items from some of the hottest brands
around.
Only $59/ quarterly + FREE shipping
cancel anytime
Fall Boxes start shipping 10/21
Due to overwhelming response, our list to get the box is currently closed. Please fill out your email below if you would like to be on the waitlist to sign up for the box.
Items Included in the Fall Box:
Hot Pink Satin Robe Retail Value $35
Rose Gold Buckle Bracelet Retail Value $25
Mielle Organics Pomegranate & Honey Hair products Retail Value $38
Fearless Satin Sleep Mask Retail Value $10
Wall Art retailed Retail Value $10
Lipgloss Retail Value $17
Velvet Turban Retail Value $16
Box Retail Value $150
FAQ

What is the Fearless Box?
It's a quarterly subscription box where you receive a collection of lifestyle products every season delivered to your door step with over $150 in retail value .
HOW ARE THE PRODUCTS SELECTED?
The products are selected based on the season and from there our team selects lifestyle
products that we know will add luxury and style to your life.
Can I purchase as a gift?
Yes, of course! We are the gift that keeps on giving. Feel free to click GIFT at checkout and share the experience with someone else.
HOW DOES THE PRICING & BILLING CYCLE WORK?
Seasonal members are billed on a rolling basis every 3 months. After your initial subscription payment, you will be
billed two to three weeks prior to the next season's ship date. For example,
if you started your subscription in April, for the Spring Fearless Box, you will receive
the spring box with your initial payment. You will be billed for the summer box in mid-July.
You only need to subscribe one time.
You do not need to purchase the next season's box; your
card will be automatically charged.
How does the shipping schedule work?
Fearless Subscriptions ship from earliest subscriber to newest, so it may take several
weeks to ship depending on the subscription start date. So be patient and know that we are
getting all of your fabulous items together.
Ship months are:
+ Spring boxes begin shipping mid-April
+ Summer boxes begin shipping mid-July
+ Fall boxes begin shipping mid-October
+ Winter boxes begin shipping mid-January
DO YOU SHIP INTERNATIONALLY?
No, currently the Fearless Box only ships to residents within the United States.
CAN I CANCEL MY SUBSCRIPTION?
Yes, you may cancel at any time navigate to the payer portal at Moonclerk.com/Signin
CAN I RETURN IT?
No we do not accept returns or refunds but feel free to email us at info@fearlessmag.com with your concerns.
HOW DO I CHANGE MY ADDRESS?
You can change your address by going to the payer portal.